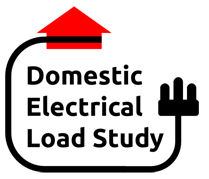 National Rationalised Specification Load Research Programme - Domestic Electrical Load Study
The National Rationalised Specification Load Research (NRSLR) Programme was a multi-party, joint academic-public-private research effort that was initially launched to inform South Africa's electrification strategy. Started by municipalities with funding from the National Energy Council and the Development Bank of Southern Africa, the two-decade study was subsequently largely funded by Eskom, with some initial funding input from the Department of Minerals and Energy Affairs (now Department of Energy). The publishing of the Domestic Electrical Load (DEL) datasets was funded by the South African National Energy Development Initiative (SANEDI). Academic contributions have been led by Stellenbosch University and the University of Cape Town. Other collaborators and implementers include the Centre for Scientific and Industrial Research (CSIR), eight SA municipalities, and consultants. As the largest and longest study of residential energy consumption in Southern Africa, the DEL data provides a unique insight into energy usage behaviour across a diverse demographic of households, spanning multiple climatic zones. The DEL data includes granular electricity meter readings taken at 5-minute intervals and household surveys that capture socioeconomic characteristics of metered households.
This work is licensed under a Creative Commons Attribution-NonCommercial 3.0 South Africa License.