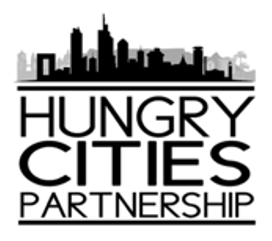 Hungry Cities Partnership
The Hungry Cities Partnership (HCP) is an international network of cities and city-based partner organisations which focuses on the relationships between rapid urbanisation, informality, inclusive growth and urban food systems in the Global South.The Partnership conducts collaborative research, training and advocacy with the objective of providing innovative solutions to the challenge of building sustainable cities and policies and programmes that promote food security in cities.
The HCP operates in Nanjing, China; Bangalore, India; Kingston, Jamaica; Nairobi, Kenya; Mexico City, Mexico; Maputo, Mozambique; Windhoek, Namibia and Cape Town, South Africa. The HCP was funded by the International Partnerships for Sustainable Societies (IPaSS) program of the International Development Research Centre (IDRC). Canadian partners, based in Waterloo, Canada, were funded separately through the Social Sciences and Humanities Research Council of Canada (SSHRC).
The research component of the Hungry Cities Partnership project ran from 2014 until 2020 with the following institutional partners as lead research institutes in their respective cities: Nanjing University, Nanjing; the Indian Institute for Human Settlements, Bangalore; the University of the West Indies (Mona campus), Kingston; the University of Nairobi, Nairobi; Universidad Autónoma Metropolitana (UAM), Mexico City; Universidade Eduardo Mondlane, Maputo; University of Namibia, Windhoek; and the African Centre for Cities at the University of Cape Town. The Canadian institutional partners the Balsillie School of International Affairs (BISA), Wilfrid Laurier University and the University of Waterloo, all based in Waterloo, Canada.
The HCP conducted three city-scale surveys investigating the state of the food systems of the partner cities. First was a household food security survey, using USAID-aligned FANTA food security measurement tools. This survey was followed by a survey of informal food vendors in the partner cities. The vendor survey was supported by a sub-survey of "youth" informal food vendors (vendors 35 year of age and under). Additional research on the formal food systems of the partner cities (mostly qualitative), policy reviews, and policy engagement processes supported the surveys.
All publications, reports, other outputs and further information from the Hungry Cities Partnership project can be accessed at: https://hungrycities.net
This work is licensed under a Creative Commons Attribution 4.0 International License.